Select Floor Care is devoted to keeping your hardwood floors looking their best!
Select Floor Care will keep the hardwood floors in your home or business looking their best with regular professional cleaning! Restore luster and shine with our custom designed dust-free, fast drying cleaning process.
No need to replace your hardwood floors… Clean them!
Whether your wood floors are hardwood, engineered hardwood, or laminate, we are able to clean, seal, and protect them with our professional hardwood floor cleaning service. Erase imperfections, enhance the natural beauty of the wood grain, boost the color, and extend the life of your hardwood floors!
The right tools for the job…
Select Floor Care only uses equipment designed specifically for hardwood floor cleaning and polishing.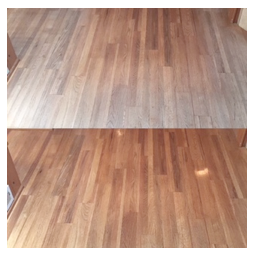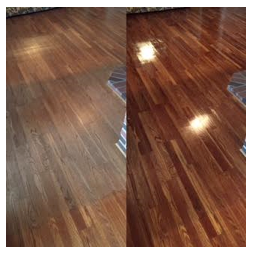 Did you know?
We went to Wikipedia for the following wood flooring definitions:
HARDWOOD FLOORING is "made of planks milled from a single piece of timber. Solid wood floors have a thicker wear surface and can be sanded and finished more times than an engineered wood floor."
ENGINEERED HARDWOOD FLOORING is "two or more layers of wood adhered together to form a plank. Engineered wood flooring uses a thin layer of a more expensive wood bonded to a core constructed from cheaper wood."
LAMINATE FLOORING is "a multi-layer synthetic flooring product fused together with a lamination process. Laminates simulate wood with a photographic applique layer under a clear protective layer. The inner core layer is usually composed of melamine resin and fiber board materials."
When you've got to have the best care for your hardwood floors, you've got to have Select Floor Care! Call us today to schedule your hardwood cleaning appointment!
We are the choice for many homeowners because we offer:
• Convenient Hours
• Quality Service
• Competitive Pricing
• Superior Technology
• Full Line of Services
• Trained Technicians
Service Areas
Eldorado Hills | Granite Bay | Folsom | Roseville | Grass Valley | Nevada City | Auburn | Penn Valley | Lake Wildwood | Lake Of The Pines